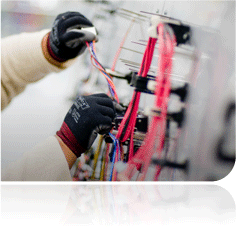 Strategic location, State-of-the-art facilities, top of the line manufacturing standards, engineering expertise, and skilled labor force are some of our strengths.

Customized products
Our in-depth knowledge and expertise enable us to provide customized solutions for our clients. We are able to provide design, documentation, procurement and supply chain management with specialized added value services and support.
We focus on offering interconnect solutions for our clients with a deep engineering foundation. Innovation and engineering expertise are our key ingredients to successfully addressing our client's requirements.
There's a high level of commitment to quality and craftsmanship when it comes to high-volume, high-mix cables and harness assemblies at WHIS.
World-Class quality services
All our processes are ISO 9001:2015 certified and our products are UL/CSA approved. This entitles us to guarantee that all of our products are prepared to meet quality standards required by today's global OEMs.

Every product is carefully processed throughout our facility

Incoming Materials Verification
Timely Order Completion
Individualized Responsibility for Quality
Testing to Assure Conformance to UL and CSA
Packaging
Stocking / Shipping for On-Time Delivery

Management System
SAP
: Our Enterprise Resource Planner
To effectively support our core business operations such as supply chain management, warehouse management, sales, customer relationship management and administrative functions we handle all our workflow operations through our SAP system.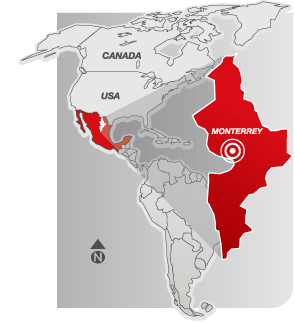 Strategic location
Our facilities are located in the city of Monterrey in Nuevo Leon State, Mexico.
Well-known for its dynamism, labor productivity and industrial diversity, Monterrey and its surrounding areas have attracted more than 2,200 foreign firms. Ten of the twenty leading companies in Mexico are headquartered in Monterrey, as well as three of the most renowned universities in Latin America. Many of our employees come directly from the Major and Technical Universities which are plentiful in this city.
Over 53,000 square feet of manufacturing and inventory management capacity enable us to ensure on time deliveries that meet your manufacturing needs Nationwide.
Our corporate offices and manufacturing plant's proximity to the U.S. border position us as the partner of choice for U.S. and Canadian firms seeking to increase their competitiveness by outsourcing their wire harnesses and interconnect products to Mexico.